About BIRD
Message from the Executive Director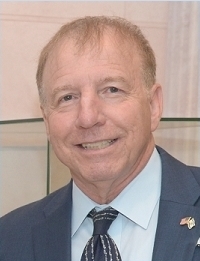 September 2018
Collaboration for innovation has become a relatively standard approach to expedite a go-to-market strategy, reduce risk and increase profitability. Technology companies worldwide seek partnerships to tap into complementary capabilities, penetrate markets and for other reasons.
The process of pursuing a partnership can be very challenging. Large corporations develop methodologies and internal procedures to evaluate and make decisions about potential alliances. For startup companies pursuing a partnership, this often means entering unchartered territory which carries significant risks that may not have been considered at the outset of the venture. Managing a partnership is challenging because each company has its own character and unexpected issues can arise. This is true for both young and established companies.
The complexities are compounded when partnerships are "cross-border", i.e., between companies from different countries and cultures, including those between U.S. and Israeli companies.
This explains why, at BIRD, we are often told that our proven model and process bring significant value to those companies supported by the Foundation. This starts at the very beginning of the submission process and continues through the lifetime of the project. The funding is very important, at times critical, but the contribution of BIRD's process and procedures to the success of a collaboration should not be underestimated.
In a partnership dealing with advanced technology and innovation, there is a tendency to focus on the technical aspects of the joint project. Indeed, technical success is a prerequisite to commercial success. However, our experience demonstrates that in a significant percentage of cases, unsuccessful projects are often a result of a partnership which was initially promising but ultimately broke down leading to the failure of the project.
BIRD is known for its attractive non-equity funding and risk sharing model. What is not often considered is that the BIRD framework can significantly help in proactively managing a partnership during its incubation period and continue as the relationship matures leading to a better chance for long-term success.
Eitan Yudilevich, Ph.D.
Executive Director