Events
BIRD Energy Webinar
April 27, 2020 - 7:00 pm

-

7:50 pm
Event Navigation
Click here for the recorded webinar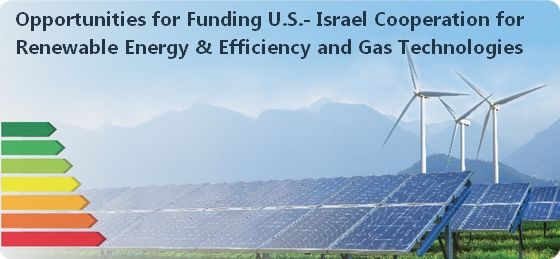 Join us for a live WEBINAR to learn about
BIRD ENERGY Opportunities for Funding
________________________________________________

April 27, 2020  |   Noon EST |   9 AM PST   |  7 PM  Israel
 Duration: 50 min 

AGENDA:

Noon (EST) Noon – 12:05 PM: Introductory Remarks
Dr. Eitan Yudilevich, Executive Director, BIRD Foundation
12:05 – 12:25 PM:Overview of the BIRD Energy Program
Ms. Limor Nakar Vincent, Deputy Executive Director of Business Development & BIRD Energy, BIRD Foundation
12:25 – 12:35 PM: Overview of a collaboration funded by BIRD Energy
Mr. Emek Sadot, CEO, FSIGHT
12:35 – 12:50 PM: Q&A
BIRD Energy announced its next funding cycle for U.S.-Israel joint project proposals with a focus on Renewable Energy and Efficiency and Natural Gas Technologies. The program is sponsored by the U.S. Department of Energy (DOE), the Israel Ministry of Energy jointly with the Israel Innovation Authority.
Conditional Grants up to 50% of the R&D costs associated with the joint project, and up to a maximum of $1 million per project.
In Israel:  Ms. Limor Nakar-Vincent limorn@birdf.com, Tel: 972-3-698-8300
In the U.S.:  East Coast/Midwest: Ms. Andrea Yonah andreay@birdf.com, Tel: 609-356-0305
            West Coast: Ms. Maya Vardi Shoshani mayav@birdf.com, Tel: 650-752-6485
________________________________________________