Events
Karyopharm and Shamaym Revolutionizing Clinical Studies with BIRD Funding
July 28, 2020 - 12:00 pm

-

1:00 pm
Click here to view the recorded webinar
---
The NEIBC community is cordially invited to a fascinating panel exploring joint development by Shamaym Inc. and Karyopharm Inc., funded by BIRD foundation, that can revolutionize the clinical studies space. You will learn about the process of getting the grant and the solution that is being developed.

Karyopharm and Shamaym Revolutionizing Clinical Studies with BIRD Funding
During the event you will have the opportunity to Q&A and networking.
The event is a free and open to the public. You are welcome to invite a friend.
Click here to register
A link will be provided on July 27th to everyone who registered
Panelists:

Ran Frenkel, RPh
Chief Development Operations Officer, Karyopharm

Tal Kelem
Director of Business Development, BIRD Foundation

Ofir Paldi
CEO & Founder, Shamaym


Moderator:

Dan Trajman
CEO, New England Israel Business Council (NEIBC)
Sponsors:

---
About the Panelists:
Ran Frenkel, RPh
Chief Development Operations Officer, Karyopharm
Ran joined Karyopharm in October 2014. He manages Karyopharm Europe GmbH, a subsidiary of Karyopharm, which provides the necessary corporate structure to support Karyopharm's expanded clinical and regulatory activities in Europe. As Chief Development Operations Officer, Ran is also responsible for the corporate global development operations across the entire portfolio. In this capacity, he also manages the clinical departments including Clinical Operations, Medical Writing, Data Management, and Data Analysis.
Ran has more than 20 years of experience in the international biopharmaceutical industry encompassing clinical, regulatory, business development and commercial operations activities. Prior to joining Karyopharm Europe GmbH, he held a number of senior management roles in Europe, Israel and the United States, most recently as Managing Director EMEA for Clinipace Worldwide, an international clinical research organization, where he was responsible for the overall management of the organization in Europe, the Middle East and Africa. Prior to joining Clinipace Worldwide, Ran established and managed the Israeli office of PFC Pharma Focus AG, which was acquired by Clinipace in 2011, and where he held the position of Managing Director at Actelion Pharmaceuticals with responsibility for all science and business affairs of the company in Israel.
A registered pharmacist, Ran serves on the advisory board of Musli Thyropeutics and holds a Bachelor of Science in Pharmacy from the Hebrew University of Jerusalem.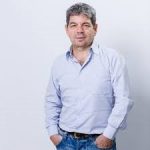 Tal Kelem
Director of Business Development, BIRD Foundation
Tal Kelem is the Director of Business Development at The Israel-U.S. Binational Industrial Research and Development (BIRD) Foundation. BIRD provides conditional grants of up to 50% of a joint U.S.-Israeli project development, up to $1M per project. Tal explores for new technologies and companies and tries to match U.S. and Israeli companies for joint projects.
Tal brings 30 years of entrepreneurship and high level management experience. Prior to BIRD he was the founder and director of the TheHive Ashdod accelerator in Israel (among the top 5 accelerators in Israel for 2016), an economic diplomat in Beijing and Taipei, VP Marketing in a prominent NGO, Sales director for Asia at Comverse, the biggest Telecom company in Israel at the time and the founder and CEO of the most successful magazine ever published in Israel – "Massa Acher".
Tal had mountaineered the Swiss Alps and the Himalaya, cycled the 1100 KM Israel National Trail and last year published his book "Wives of Confucius" which throws light on his own experience and life over the years in Asia.
Ofir Paldi
CEO & Founder, Shamaym
Ofir Paldi is the CEO & Founder of Shamaym, which helps organizations build high performance cultures through their AI based platform being used at global companies including GSK, TripActions and Teva.
Ofir brings his experience as a former pilot and flight instructor with the Israeli Air Force (IAF) and as EMBA graduate from Northwestern University and leadership program from Harvard Business School, into high tech and management consulting. Ofir has been featured in multiple publications including HR Technologist & Haaertz.

Moderator:
Dan Trajman
CEO, New England Israel Business Council (NEIBC)
Dan Trajman is the CEO of New England Israel Business Council (NEIBC) a not-for–profit organization that helps New England and Israeli businesses to succeed together.
Dan started his business career as an architect, with prominent projects both in Israel and Boston after earning his undergraduate degree (B. Arch) in architecture and town planning from the Technion (Israel Institute of Technology) and his master degree (MAUD) in urban design from Harvard University Graduate School of Design. He subsequently moved into the high tech entrepreneurial world as an executive of high tech companies such as Scitex America Inc. and L&H N.V. (NASDAQ IPO), then as CEO/President of iKnowledge Inc. (Sold to Avid Technologies Inc.), Sapience America Inc. and Ex Libris Inc. (sold to Francisco Partners LLC).  Dan co-founded LTMI, a boutique venture capital fund and served as Managing Partner investing primarily in Israeli start-ups. In parallel to his business career, he also has focused on his passions as conceptual artist and educator with a mission of stimulating conversations and debate about important issues in society and while exploring art as education tool. He has had several solo shows and participated in group shows in the US, Europe and Israel. 
---