Events
How BIRD Funding Helps Fight Global Warming
International Cooperation in Climate Innovation
Click here for the recording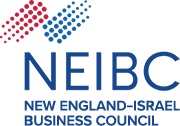 The NEIBC community is cordially invited to a fascinating panel exploring the development of next generation battery technologies funded by the BIRD (Binational Industrial Research and Development) foundation. Safer, more efficient, higher density and more cost effective battery technology is critical for expanding the foot print of clean energy. The BIRD Foundation through its energy program BIRD Energy is funding two Battery Technology Projects. Each project is a collaboration between two companies, One Israeli and one American. 
The panel is part of a week long conference The Business of Climate Change 2021 organized by Brandeis International Business School.

The two projects funded by BIRD:
Project 1: Addionics IL Ltd. (Tel Aviv, Israel) and Saint-Gobain Ceramics & Plastics, Inc. (Northboro, MA): Development of a high-power, high-capacity solid-state batteries with novel electrode components.
Project 2: Tadiran Batteries Ltd. (Kiryat Ekron, Israel) and Hit Nano Inc. (Bordentown, NJ)
Development of a silicon anode, nickel rich cathode, high-energy high-safety AA Li-Ion Cell for industrial internet of things applications (IOT).
During the event you will have the opportunity to Q&A.

                                                                               Click here to RSVP
                                        A ZOOM LINK WILL BE SENT TO YOU CLOSER TO THE DATE OF THE EVENT

---
PANELISTS:
Andrea Yonah
Director of Business Development, East Coast/Midwest, U.S.-Israel Binational Industrial R&D (BIRD) Foundation
Andrea is responsible for BIRD's East Coast and Midwest activities and works to increase the Foundation's profile among U.S. companies by engaging in business development, strategic growth initiatives, relationship management, and matchmaking between Israeli and U.S. companies. Prior to her position with BIRD, Andrea served for eight years as the Executive Director of the New Jersey-Israel Commission. Andrea has held positions in marketing, interactive media and Internet application development in companies located both in Israel and the U.S. She began her career at EduSoft in Tel-Aviv as part of a BIRD funded project with Berlitz International. Andrea continued her career at Berlitz as part of the Worldwide Marketing Division at their headquarters in Princeton, NJ. Andrea went on to work in product development and marketing at Princeton eCom, a New Jersey financial IT company. Andrea holds a B.A. in Urban Affairs and Political Science from Barnard College, Colombia University and a Masters degree in Foreign Language Education/ESL from Tel-Aviv University.
Yuto Takagi Ph.D.
Research and Business Development Manager, Battery Materials at Saint-Gobain
Yuto Takagi has a solid technical background in heat transfer, electrochemical devices and chemical/mechanical engineering, with significant experience in product development and R&D management over 20 years. He is currently managing R&D and business development of SG's next generation solid state battery material and components. Recently he served as the PI of a $3.6M DOE ARPA-e INTEGRATE program to develop a super-high efficiency SOFC-engine hybrid system with industrial partners. He has made a significant contribution in developing residential fuel cell micro-CHP systems for early ENEFARM prototypes in Japan, and also in developing variety of energy systems / devices for commercial electronics applications including DMFC powered cell phones and micro-SOFCs at SONY and Harvard University SEAS, resulting in more than 50 patent applications and several scientific publications.

Christopher Abram Ph.D.
Lead scientist, HiT Nano, Inc.
Christopher Abram has a background in mechanical engineering, including material synthesis, thermal and fluid science, and optical measurement techniques. He is currently lead scientist at HiT Nano, a small business based in New Jersey, USA, specializing in manufacturing advanced materials for energy storage and conversion, including for Li-ion batteries. He currently leads HiT Nano projects supported by the US Department of Energy Small Business Innovation Research Grants and U.S.-Israel Binational Industrial R&D Energy to develop new manufacturing routes to materials for thermal and electrochemical energy storage. He graduated from the University of Bristol and Imperial College London (both UK) with degrees in Mechanical Engineering. He recently held a European Union Marie Curie fellowship at Universität Magdeburg (Germany) and Princeton University (USA) where he developed luminescent materials for remote temperature imaging. 


MODERATOR:

Dan Trajman
CEO, New England Israel Business Council (NEIBC)
Dan Trajman is the CEO of New England Israel Business Council (NEIBC) a not-for–profit organization that helps New England and Israeli businesses to succeed together.
Dan started his business career as an architect, with prominent projects both in Israel and Boston after earning his undergraduate degree (B. Arch) in architecture and town planning from the Technion (Israel Institute of Technology) and his master degree (MAUD) in urban design from Harvard University Graduate School of Design. He subsequently moved into the high tech entrepreneurial world as an executive of high tech companies such as Scitex America Inc. and L&H N.V. (NASDAQ IPO), then as CEO/President of iKnowledge Inc. (Sold to Avid Technologies Inc.), Sapience America Inc. and Ex Libris Inc. (sold to Francisco Partners LLC).  Dan co-founded LTMI, a boutique venture capital fund and served as Managing Partner investing primarily in Israeli start-ups. In parallel to his business career, he also has focused on his passions as conceptual artist and educator with a mission of stimulating conversations and debate about important issues in society and while exploring art as education tool. He has had several solo shows and participated in group shows in the US, Europe and Israel. 
---